MindBodyGrace Welcomes You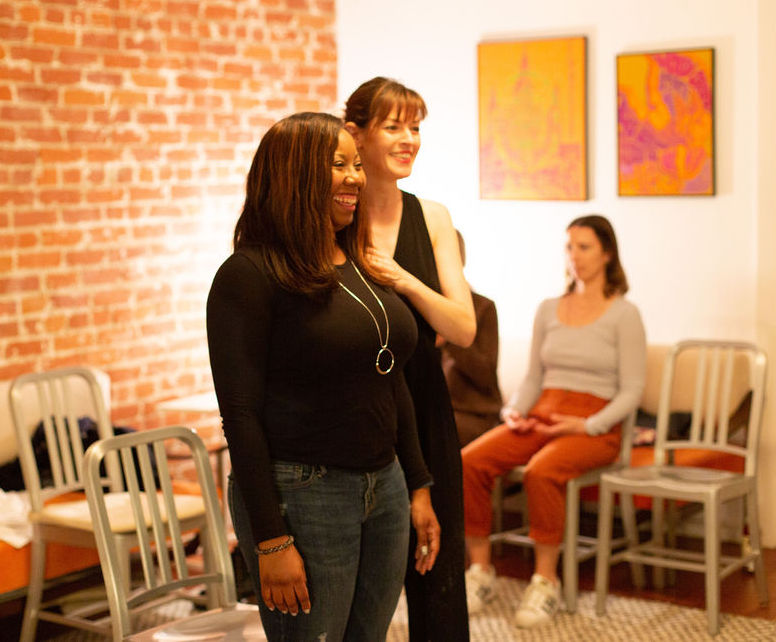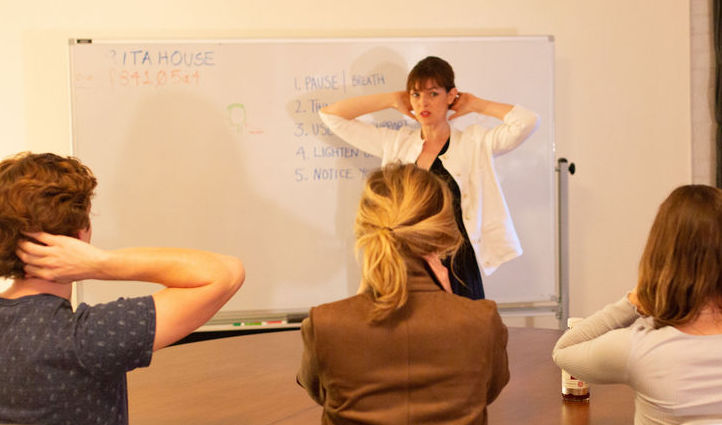 I'm Deena and I help people align mind and body through postural education and facilitating mindfulness in movement.
I work hands-on and with verbal cues to help you think, move, and work with greater ease and efficiency. I also integrate sound healing and creative play. The fundamentals of what I teach, rooted in Alexander Technique, are universal and proven affective. You will learn tools to:
-undo tension
- calm your nervous system
- cope with every day stress
- handle performance anxiety
- manage and eliminate pain, prevent injury
- cultivate your presence and poise
-improve your posture for better breath and clearer focus
- mindfully take control of your everyday choices

WHAT PEOPLE ARE EXPERIENCING
"I was concerned about my back hunching after years, and family/friends were pointing it out more frequently. I definitely feel a change in my posture after working with Deena, starting first with a conscious awareness. I've learned how to release tension then engage in more effortless manner. Importantly, I've focused on my breath more. I always feel lighter and calmer after our sessions, and after five sessions I've had to adjust my car seat and rear view mirror because I'm notably more upright!"
Vadim Jucaud: scientist
"After my first lesson with Deena I felt taller! I realized a lot of things I was doing that I never thought about and now I'm going to be thinking about it all the time, when I'm writing, driving, walking."
Yumi Sakuma: Writer
"Working with Deena feels good and has given me tools to empower my continued healing. I discovered my bodies potential to heal, how to be with my body, how to speak with my body."
Kendra Adler: Artist/Dancer
"Lessons with Deena are truly expansive."
Stephanie Hunt: Actress, Musician/ Singer in "Nancy And Beth"
"My shoulder is chronically in pain, but by the time I left, through our exercises and conversation, I released that tension. I'm beginning to learn the tools to self-correct so I can unwind/re-align on my own too. I feel lighter, optimistic, definitely a higher frequency then when I entered."
Kayli Stollak: Writer
"Deena's sessions have been helping me tremendously with my posture and especially with my lower back pain. I used to have pretty bad lower back pain almost on a daily basis.
I was afraid it would get worse during pregnancy, but it hasn't at all! In fact it's BETTER than before. Deena has helped me now through two pregnancies and I'm so grateful for our work."
Gitta bartelt: Architect
"Deena has such a gentle energy, but knows how to fill the space with levity and humor when needed. An essence of non-judgement fills her studio. I felt instantly safe, supported and seen. The work is helping me feel calm, attentive and taller. 

Recently I was able to go climb about 3 1/2 miles of stairs without ANY discomfort or pain! It was a huge accomplishment and an inspiring moment to recognize just how far Deena has brought me in just 5 weeks!"
Tiffanie Lanmon: Graphic Designer
"I found Deena while looking for different physical therapies that truly understood the mind/body connection. Not only is she an expert in understanding this connection, she is an expert in explaining it.
With-in weeks of working with her I understood more about my body's natural state of being and how that relates to my mind than I had learned in my entire adulthood. It was nothing short of life altering. I am grateful everyday for the level of awareness she has been able to share with me. It has literally changed (for the better) how I show up and move through the world!"
Martin Pettis: licensed Therapist, Director of Community Engagement
When the mind and body align, the spirit shines.
The journey of a thousand miles starts with one step.
Offering private sessions, community workshops, and office consultations.